Painting for Residential & Commercial Building
Quality commercial and residential painting projects start with four things: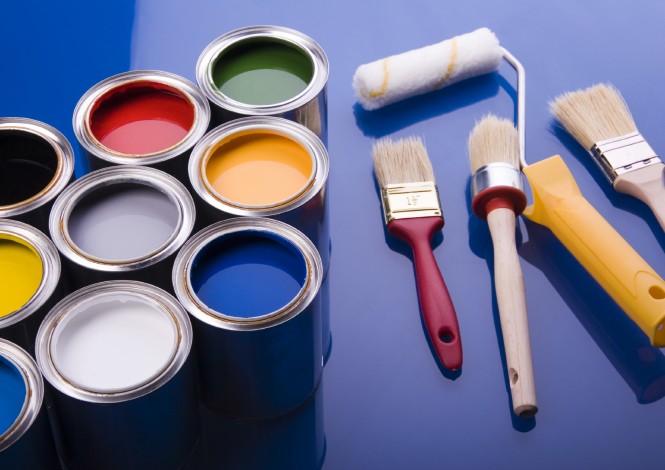 Detailed client consultations
Excellent product knowledge
Years of painting experience
Attention to all the details
A Glass Act has the expertise to help you with any residential or commercial, interior or exterior painting project:
Interior or exterior painting & exterior staining
Drywall repairs and textured ceiling work
Residential and commercial properties in the Lower Mainland of Vancouver
Deck painting, deck refinishing and deck restoration staining,  fence staining, staircase staining and staircase painting
Power washing and building washing
Powder coating railing systems and patio furniture – they look new again!
We offer a free estimate and color consultation to our clients.  By the end of our consultation, we hope to have you equipped with enough painting and/or staining product knowledge, to begin preparation of your free estimate.
Our painting professionals have more than 20 years of experience in this industry.  We strive to keep you fully informed and supported throughout the entire painting process.  We offer on-time completion of all projects – the only thing that we cannot control is "mother nature", of course, for exterior work.
Renewing your living space isn't necessarily about buying a new home or completing costly renovations.  In fact, it can be as easy and affordable as having a custom paint job.  Whether you paint the interior or exterior of your residence or commercial property, you can trust the painting pro's at A Glass Act, to carry out your project.  If you have a painting project in mind or simply need more information to help you make a decision, give us a call.  We will gladly help you turn your painting dreams into a reality.  It's that simple!
We can provide accurate information about:
Low and high sheen paints
Enamel and oil-based paints
Sealers
Primers
Cement or masonry paints
Melamine paints
Ceiling textures
Interior Painting
Upon starting each job our team will properly seal/cover all your furniture and personal belongings with plastic.  Paper is used to cover the edges of linoleum, tile or wood flooring and drop sheets are used throughout your living space.  We ensure that your belongings will be protected while your rooms are being painted.
The majority of interior painting products that we use are 100% acrylic that are washable and safe for the environment.  These products have low or no VOC (Volatile Organic Compounds).  No VOC products can be used around those with respiratory concerns, allergies, asthma or households with young children or pregnant women.  No VOC paints are better for kitchens and bedrooms where paint off-gasing can make for poorer air quality.  They are chemical resistant, fast drying and can be scrubbed clean.
Upon completion of each interior project, our team will remove all paper and tape, dispose of all garbage and move all furniture back to its original position.  We will respect your space and ensure that no supplies or materials are left behind.  We pride ourselves in keeping a clean working environment throughout your interior painting project.
Don't forget to ask about our textured ceiling services or painting within your cupboards and closets.
       Choose to protect your house ~ Choose A Glass Act
Exterior Painting
Upon starting each exterior painting project, driveways, hedges, plants and outdoor furniture will be covered with plastic or drop sheets.  All surface contamination such as mildew, algae and dirt will be removed using a LOW pressure washing spray.  We use only the best building cleaners when preparing surfaces for exterior painting.  Excess flaking paint is scraped off, holes and gaps are caulked and we use primers where required prior to applying paint or stains.  Sometimes special primers are used for aluminum gutters, downpipes and metal railing systems.
The exterior painting products we use are environmentally friendly and provide the utmost in protection against most of Vancouver's weather conditions.  Consultations with our painters will help you understand what products are the best for specific environments.
Upon completion of your painting project, we will remove all plastic, paper, tape and drop sheets then discard of the garbage.  Doing our final clean-up gets you ready to re-occupy your renewed, freshly painted surroundings.
        Don't forget to ask about our exterior stucco repair services.