This chandelier cleaning Delta job story is about a very nice couple, Arne and Tracy, that called us about their very dirty crystal chandelier.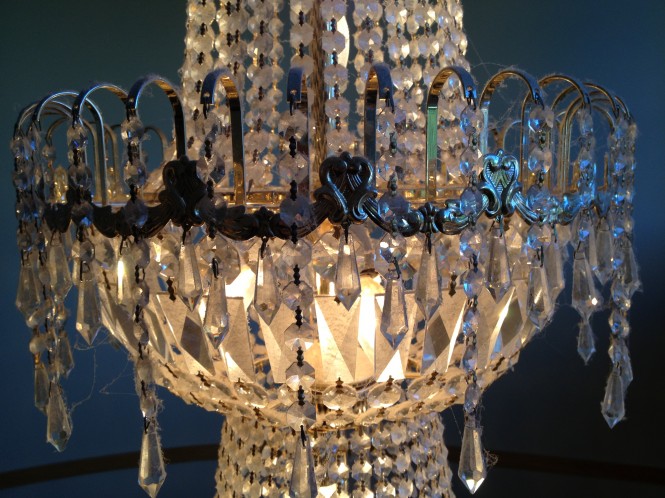 Chandelier Cleaning Delta
Like many homeowners out there, this client was ready to replace their chandelier with a new fixture because they couldn't find anyone to clean it. After spending more than three years looking for a chandelier cleaning service, Arne and Tracy came across our company's website on the internet.
After providing our quotation and being awarded the job to clean the chandelier, we set up our rolling scaffold system to access this fixture and went to work cleaning it. The amount of dust and cobwebs that were on this piece made for good "before" and "after" picture taking. We spent the whole day washing, polishing and buffing every piece of crystal as well as the fixture frame of this chandelier.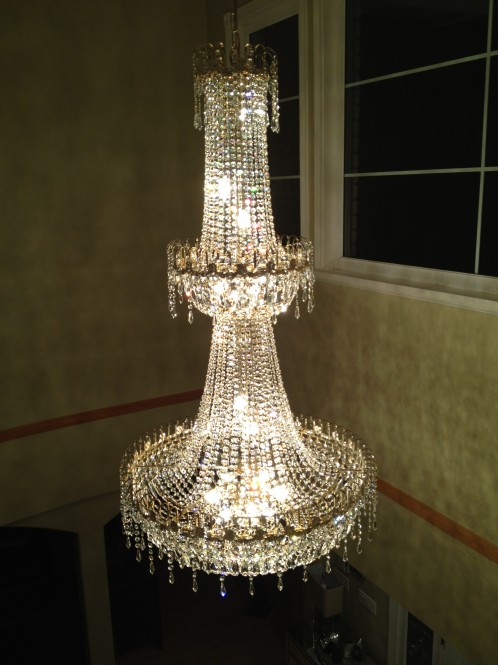 Several of the small clips that connected the crystal elements together had become brittle and broken over the years, so we replaced them. We also replaced all of the chandelier bulbs with our long life bulbs. While we were up on our scaffold, we vacuumed some high wall areas, cleaned some windows ledges and even hung a picture for our customer.
The cookies and coffee that Tracy served to us while cleaning her chanderlier, were out of this world! This was a very enjoyable Chandelier cleaning Delta job and we think the results were fantastic!