This commercial power washing Burnaby job was at an industrial lab. We were contracted for power washing flat surface concrete sidewalks, retaining walls, wheelchair ramps and pressure washing flat surface paving stone patios and sidewalks.
Commercial Power Washing Burnaby
A Glass Act was contacted through the facilities maintenance department of this firm, in the USA, to provide a quotation for this project. The job scope also included pricing for building power washing the exterior and outside window cleaning service.
When our estimator first looked at this property, we noted that all concrete areas around the building were extremely dirty and needed some serious power washing attention. When onsite, we took a number of digital pictures of the building walls, window glass and surface concrete to be cleaned. Taking pictures of our job sites helps us remember cleaning details when preparing quotes and we use some of the "before" and "after" pictures on our website and Facebook pages.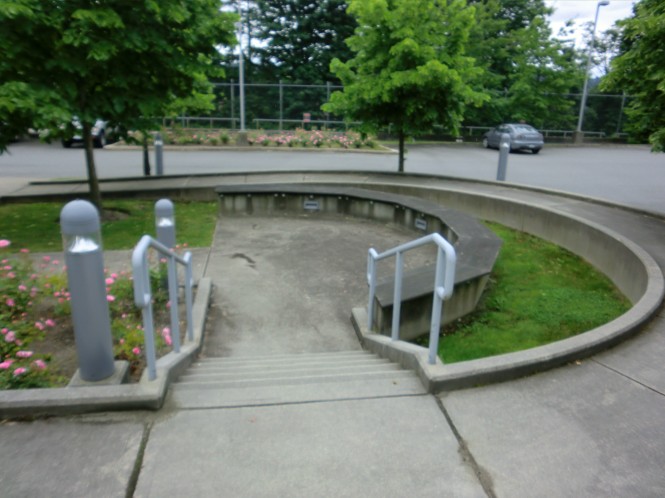 We were awarded the contract to power wash all flat surface concrete and paving stone surfaces on this site initially, with future consideration on washing the building exterior. Our cleaning technicians went to work soon after, pressure washing all the dirt away.
When working on commercial facilities like this, our staff has to be very mindful of the employees and visitors that come and go, while they operate power washing equipment. After three long days of power washing, our two person crew completed this project.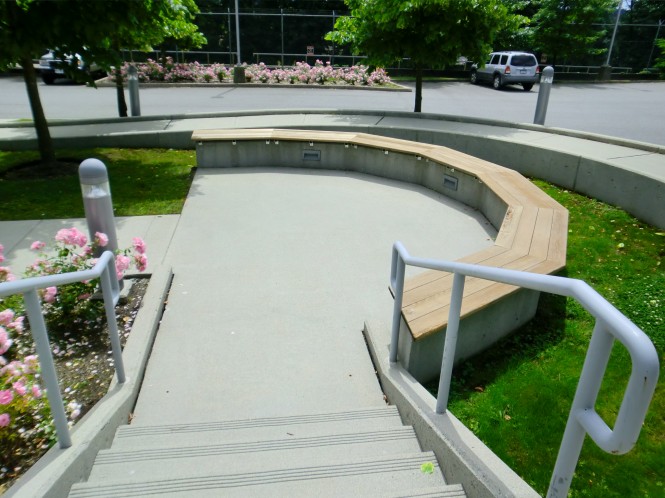 We received many compliments from the staff and management of this company and were told that we would be invited back in future for additional cleaning jobs – commercial power washing Burnaby of the building exterior and window washing.